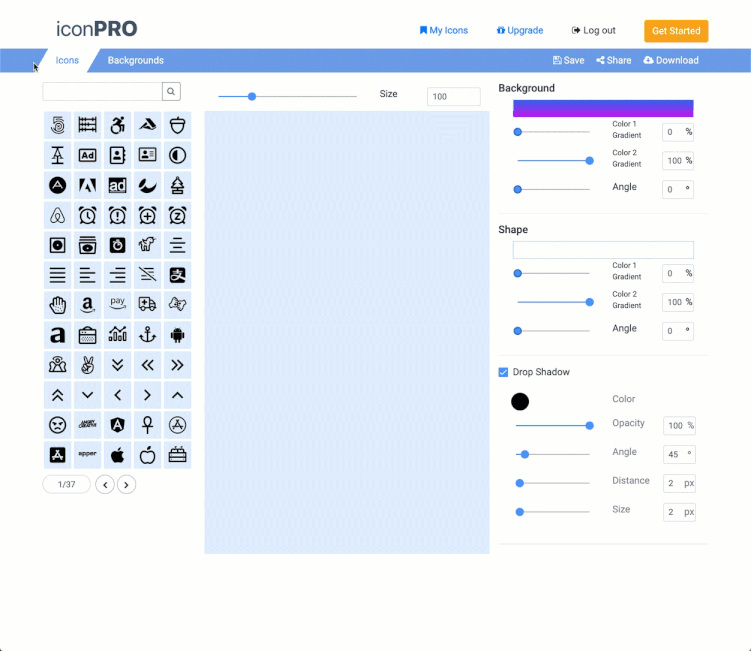 Choose icons (shapes) that you would like to style by clicking on several icons in the left-hand Icon selection box.
Click on the "Backgrounds" heading to switch to view available backgrounds.
Adjust background colors, shape colors and drop shadow parameters for entire icon set.
Click on any of the generated icons to adjust shape size, rotate shape or flip shape.
Save, share or download your icons!