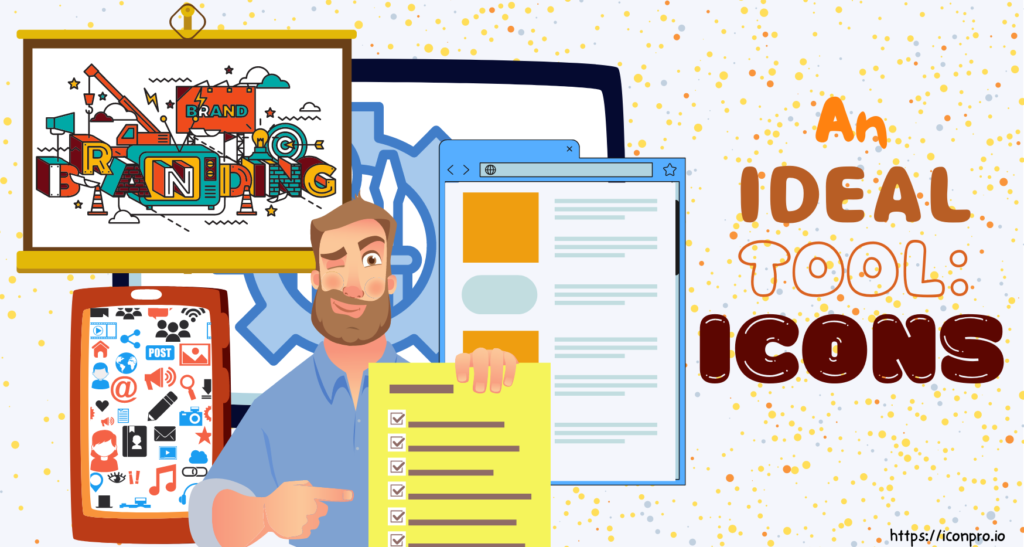 Icons make products, apps, and services easy to understand at a glance. From the Starbucks app logo to the golden arches of McDonald's, to the "+" button of WhatsApp, icons are everywhere. Icons aren't just a matter of slapping an image on a blank background. There is a particular style to icons, so if you want the best results, you should choose the right style for your brand.
Icons are fast, affordable, and versatile. They are simple, clear, and easy to remember. In many ways, they are valuable.
You can use them in marketing and advertising campaigns, for example, to promote sales and special offers.
You can use them to make your site more visually appealing and user-friendly.
You can use them to provide quick, more accessible information about your business.
You can use them to group similar pages or links.
You can use them to create colorful, eye-catching infographics.
You can use them to create graphics that convey new or important information.
You can use them to provide instructions or tutorials.
You can use them to make product-specific graphics that increase conversions.
You can use them to create logos for your brand or business webpage.
You can use them to create icons for email or newsletters.
You can use them to create icons for apps.
You can use them to create PowerPoint presentations.
With all the mentioned above, it clearly tells icons are not just for web pages anymore. They are essential to design elements for mobile apps and websites and represent your brand. They are one of the most commonly misunderstood design elements in graphic design. People may think it's just a matter of drawing an icon and putting it on the screen. However, icons do more than simply represent pictures. These images are meaningful, engaging, and easily recognizable. They make your website look more like an app instead of a website. The icons on your site are often the first thing people notice, and an effective icon adds an instant sense of credibility and personality.
There are icon generators that allow you to generate basic icons, however, having a professionally-made icon is highly recommended. While there are plenty of free icon makers available, it isn't worth it when you can get a quality one for a significantly lower price. To choose a quality icon maker, consider the features you need.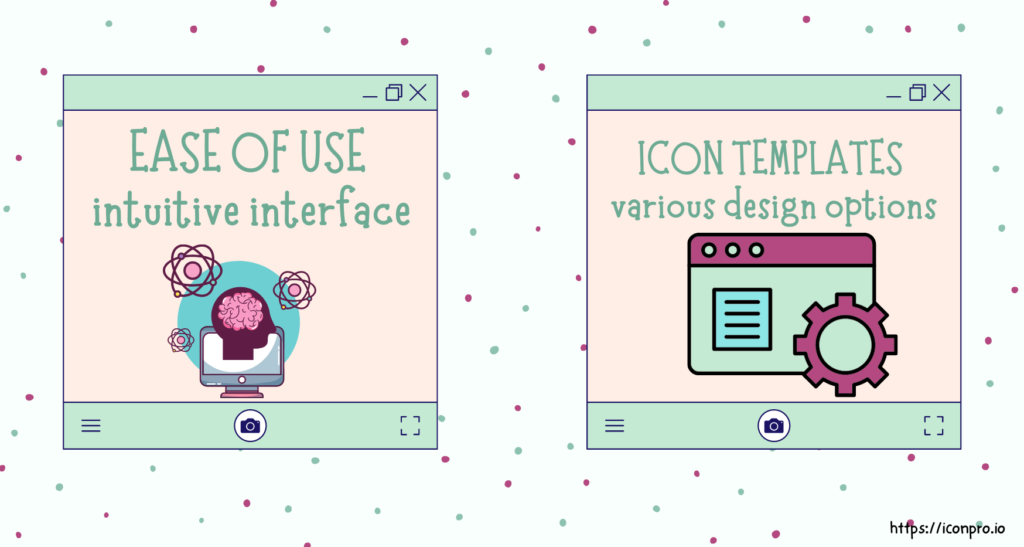 Getting a good icon maker should be easy. The best icon makers have an intuitive interface.
For example, iconpro.io icon maker has a user-friendly design, and it allows users to choose from ready-made templates or edit them.
Icon makers that help users create icon designs have various templates. These icons are ready-made images that have an icon shape. These icons are very helpful for people whose icons need to be edited.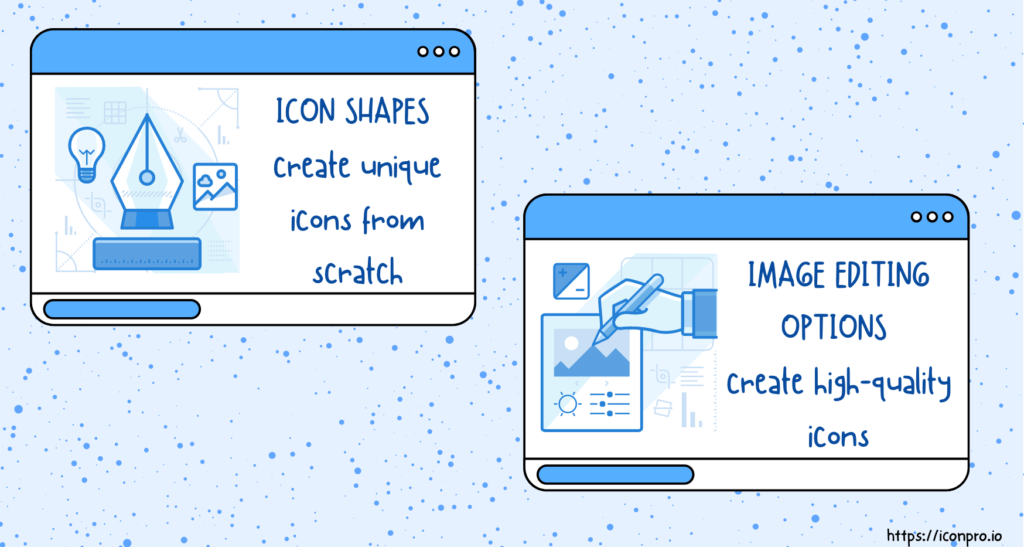 Icon shapes, such as squares, circles, and rectangles, are the base for the icons. Different icon shapes give users various design options. Users can use these icon shapes to create unique icons from scratch.
Icon makers should have various image editing options. These options are very helpful in creating high-quality icons.
For example, the icon generator, iconpro.io allows users to edit icons by changing their shape, size, and color.
If you're just starting out, icons can be extremely helpful. They're simple, effective, and easy to make. It's just a matter of picking a good background and finding the right font. Practice will enable you to become incredibly efficient at making icons, and you'll be able to create a powerful one that becomes popular in the future, marking it as a red-letter day.
You might want more tips and feature details. GET STARTED FOR FREE.