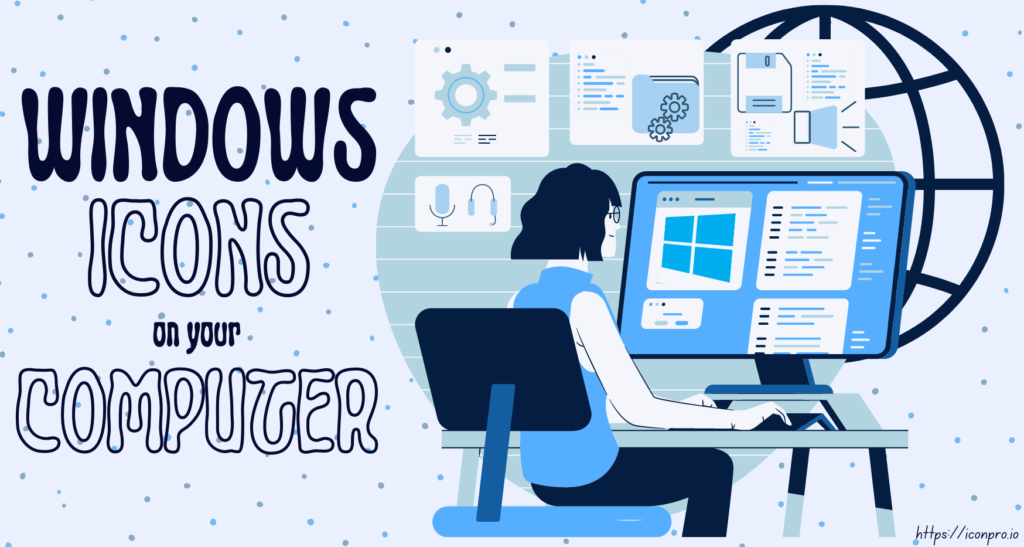 The computer and the Internet are amazing things, same with icons. Yes, you've seen icons before. Because of this, you see many icons around that represent different things. People use these icons to help navigate around, especially computers. They're the little pictures that appear on your computer's desktop, in the corners of windows, and elsewhere. The icons are pictures of objects that represent programs or files on your computer. 
The folder icon is perhaps one of the most recognized icons in the Windows Operating System. It indicates that it contains other files and folders inside it.
To make it easier for you to work with files and programs, Windows groups them in special folders, called libraries. 
To see the libraries,
Click the Start button (in the lower-left corner),
Click Computer (in the left pane), and then,
Click one of these libraries:
Desktop (all files on your desktop),
Music (audio files you create or download),
Pictures (images from digital cameras or scanners), and
Videos (home movies).
You can do things like add files to a library, remove them from a library, arrange them in different ways, and add bookmarks to make it easier to get back to the library later.
There are a lot of icons on your computer screen. They are the most important tools which you can use for doing your work. Below are some useful tips for you to understand their meanings and functions: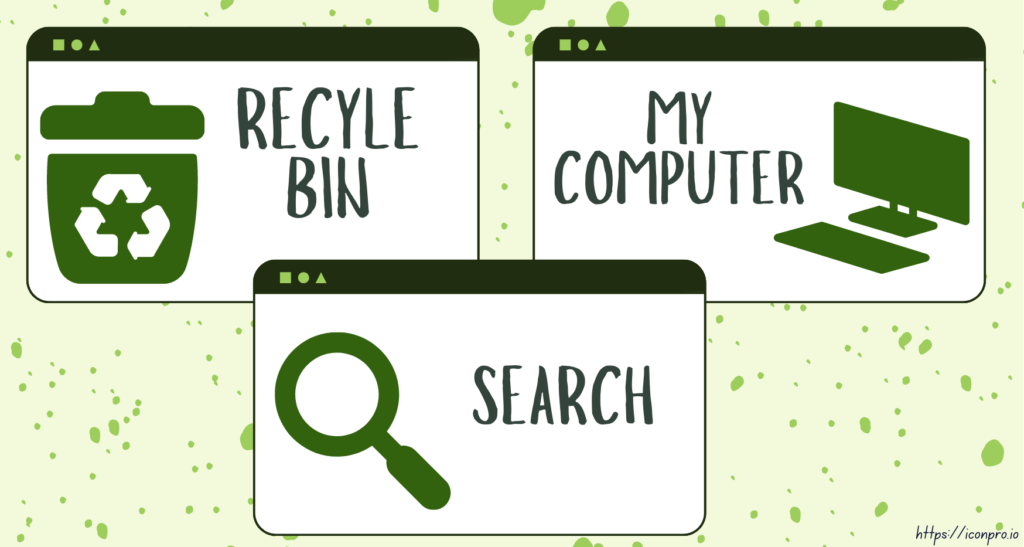 1. Recycle Bin – this icon is present on every desktop and it's used for deleted files and folders. Once you've deleted a file or folder, you may still retrieve it from the recycle bin provided that it has not been emptied yet. 
2. My Computer – clicking on this icon will bring up the window where you can view the devices connected to your systems such as hard drives, CD/DVD ROMS, and other peripherals like printers and scanners. You can also view the files saved on these devices through this window. 
3. Search – when you click on this icon, a special search box will open which you can use to search for documents, programs, drivers, settings, folders, or even songs on your computer. The way these features work is very simple because all you have to do is type the word you are looking for in the search box then hit the enter key to find what you're looking for on your computer.
One of the most important things to know about icons is their meaning. These small images are an essential part of the computer interface. They provide visual cues to help people with any action or program they follow. Without them, your computer would be like a room without light. Windows Icons are easier to understand if you already have some basic knowledge of computers. Just like real-life objects, icons can tell you their meaning just by looking at them.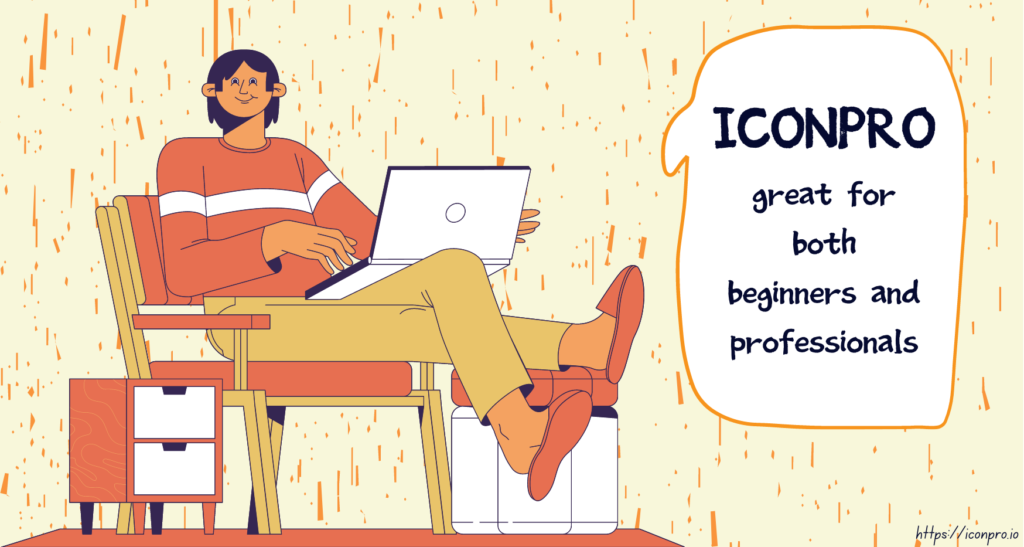 An icon generator is one of the most popular tools when it comes to creating icons. It's a good choice for people who are just starting with web design, mobile apps, your brand, or business logo because it provides simple tools for making icons of different sizes. Moreover, many business owners want to save money while still having high-quality and professional-looking icons. You have to be careful when choosing this kind of program. Some are scams, so you have to make sure you get the best one for your needs.  IconPro is a great free online icon maker that is quick and easy to use. It is worth checking out if you are also working on any projects that require icons or social media graphics. 
It is crucial to know the importance of an icon, what makes an icon great, and tips on making a powerful icon. Moreover, the icon maker should have an easy-to-use interface and should be great for both beginners – there's no learning curve – and professionals.