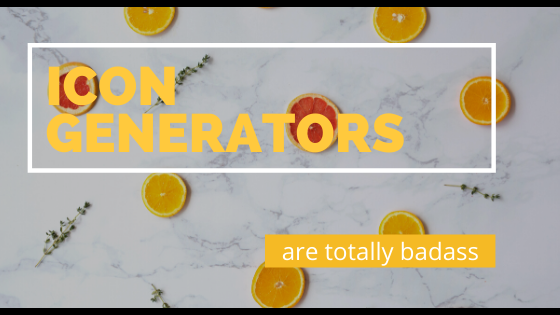 If you are looking for icons for a project a very interesting option is to bet on your own designs. Icons have become one of the most important design elements. Having unique and unmistakable icons can be a great way to stand out. Fortunately, there are icon generators that we can use for this purpose.
How does it work?
Designed icons are a way to differentiate yourself from the rest. An Icon generator is a software program used to create icons. In most cases, you don't even have to download any software. Iconion is the only icon generator that you must download and install. All of the other icon generators are web-based. It is true that there are more professional programs can be used for icon design.
When it comes to using icons on our website, many times we have the question of how it is better for us to optimize the loading speed, optimize its display in all browsers and resolutions. Usually, an icon generator uses png sprites, that is, to have a single image in png format which is mainly with transparency with all the icons and their different states, so when entering the web you will only have to load that image once and we will have all the icons and their states. For example, the delays when we pass the mouse put on top of an icon and you have to load your hover state of another image.
Other icon generators, such as Favicon-Generator simply take your existing image and convert them to the proper size for use as a favicon. This is really just an image resizing tool and not a true icon making tool. Favicon-Generator also has the ability to search for existing favicons within a library of approximately 5,000 favicons. While this is useful, it doesn't actually allow you to create new and original favicons.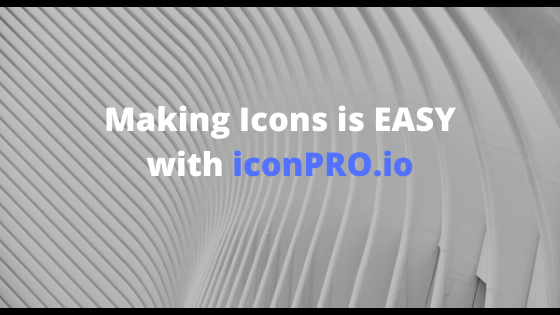 How to use icon maker?
The whole process of icon generator usually consists of 3 steps that begin with the selection of an image (or symbol), choosing the desired background and then modifying the colors and style of the icons. Once you've designed the perfect icon in the icon generator tool, you can save or download the icon.
The final step is simply to download the icon to the computer and use it. Icons can be downloaded in JPG, SVG or ICO formats. When choosing JPG or PNG formats – you must select a size (in pixels) of the icon. Sizing can range from 16 × 16 to 512 × 512 pixels.
Make Icons for FREE
Do Windows icons seem boring to you?
This is the first visual element that we are going to find both in stores and on our home screen. Among millions of applications already created, ours must be able to stand out and be recognized for its attractive and functional design. Icon design is therefore of the same importance as creating a good product.
Would you like to create your own icons to have a custom desktop? There are several methods for generating custom Windows icons, some simpler than others. To achieve it, from drawing the icon yourself to adapting any image you like, either with the basic Paint or with more advanced editing tools, such as the powerful Photoshop or the free GIMP.