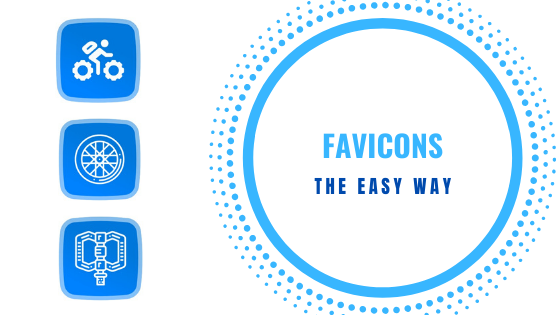 Favicons are little, tiny, cute icons that display in the browser tab when you open a webpage.  They assist website users in visually identifying which website is which when their eyes scan the browser tabs.  A good favicon can draw attention to your website tab and improves your brand identify by reinforcing your icon in the subliminal crevices of your customer's cortex.  Wikipedia says favicons are, "also known as a shortcut icon, website icon, tab icon, URL icon, or bookmark icon, is a file containing one or more small icons,[1] associated with a particular website or web page.".
IconPRO.io is a fantastic tool for creating favicons quickly and easily.   You can choose from a huge library of icons (also known as glyphs) and then add those icons to an icon background.  For this example, let's make a favicon for a new website called "CycleStorm" – a social website for cyclists.  We quickly search for "bike" to find icons that look suitable for this favicon and find dozens of great options.
But what is an icon maker?  According to iconPRO, "An Icon Maker is a software tool used to create graphics (icons) that represent a concept or meaning for a user.  These icons are often used without any description or text and are universally recognizable. An Icon Maker can be a website or an app."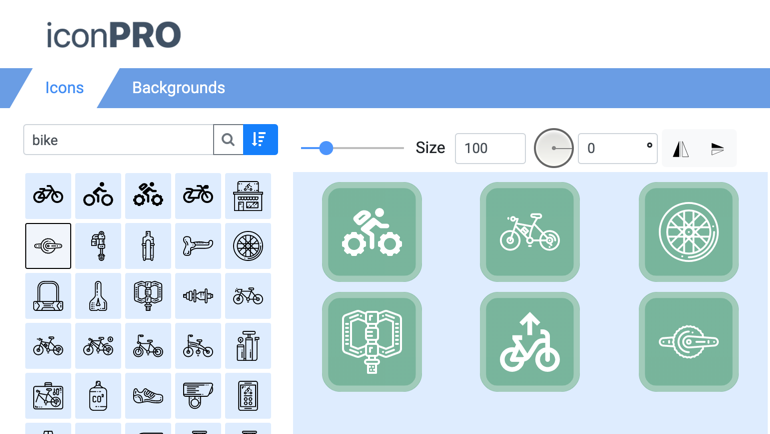 Once we've selected a few options to consider for our favicon design we can then choose a background for the icons.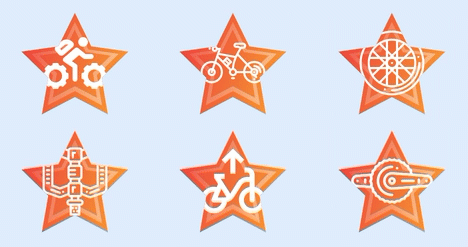 You can continue to modify and tweak your favicon using the iconPRO icon maker tool.  The tool gives you full control over background color, foreground (shape) color and lighting effects.  Once you are satisfied with the icon or icons you've created, you can save your icons and then download them in .ICO (favicon) or PNG, JPG format.  The icon maker system allows you to download the icons in any resolution (size) you would like.  From 10px x 10px to 2048x2048px.
If you are just starting a project – it is probably advisable to create both your favicon and your app icon (if you are planning on creating an iOS or Android app) at the same time.
Making favicons is really easy when you have the right tools.   While iconPRO.io is probably one of easiest tools out there to use to make favicons, there are many other options out there.  If you already have an icon or logo that you need to utilize to create a favicon from, you probably should check out Favicon.io – a great favicon maker that allows you make favicons from text or an existing image.