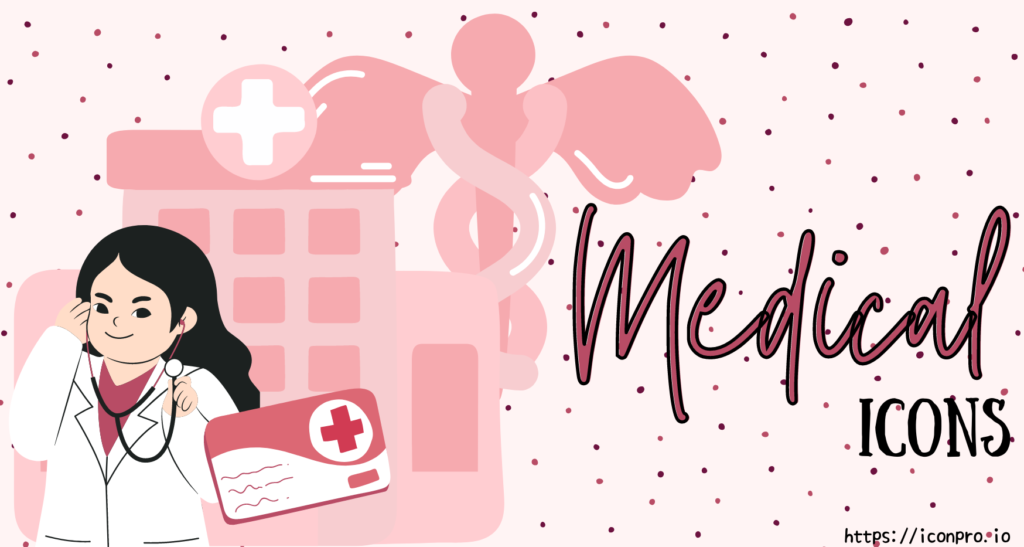 We have a saying that "Health is wealth" and "Prevention is better than cure". These are the most popular lines you hear from a healthcare professional when you talk about an individual's health or when one member of your family reminds you to take care and pay attention to your overall health. You will sometimes see these kinds of messages from your physician's clinic room hanging on the wall. 

But more than that, there are medical safety signs and symbols that you will see around the medical facilities. Icons are everywhere. This is to avoid any unwanted mistakes, not just the patients or the significant others but even doctors, nurses, nursing assistants, hospital administrative personnel, and even housekeeping personnel. All icons are appropriately displayed for the reason that medical institutions are full of minor and major dangers and paying attention is a must.

In critical times, the world is experiencing today where we are almost safe, part of this very challenging journey are the icons.

There are several types of medical safety signs: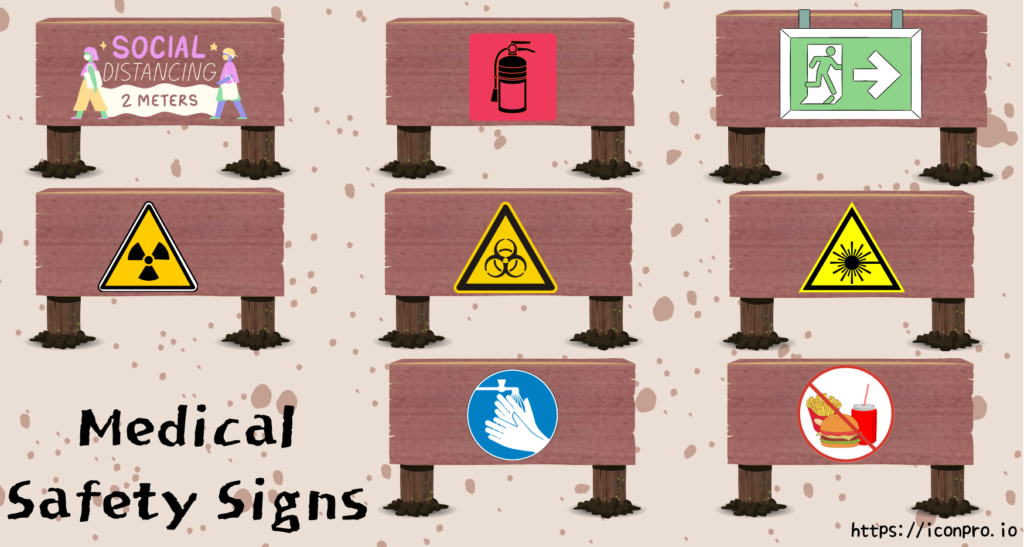 Medical PPE signs – keep your employees safe and secure.
Wash your hands' signs – it reminds individuals to wash their hands after handling patients or any medical equipment, after using the toilet, and to wash their hands in general.
Medical oxygen signs – informing employees of the availability of medical oxygen. Also, marking places with medical oxygen is necessary.
Pacemaker warning signs – giving warning to pacemaker wearers of potential dangers.
Quarantine signs – to safeguard personnel, flag out areas that have been in quarantine.
Social distancing signs – all employees and visitors are well-informed to keep 3-6 feet apart for their own safety.
Biohazard signs – informing staff and visitors of the existence of any biohazards in the medical facilities.
Restricted access signs – informing individuals that access is only granted to authorized employees.
Emergency exit signs – help ensure emergency exits are well marked and easy to find.
Fire extinguisher signs – help ensure that fire extinguisher are correctly identified.
Chemical hazard signs – safety signs in chemical areas like NFPA diamonds and pesticide signs.
No food or drink signs – it reminds your workers, patients, and visitors that no food or beverages are permitted in the area.
Think safety signs – it reminds employees that safety comes first in the workplace.
Laser warning signs – it reminds employees to prevent laser beam exposure and to use eye protection.
First aid signs – inform employees on the location of all first aid stations and kits in the medical facility.
Medical equipment signs – to give warning to patients and staff of potential dangers.
No cellphone signs –  informing employees that cell phone usage is not authorized.
Show ID signs – informing employees and visitors that a photo ID is necessary to enter the institution for proper identification.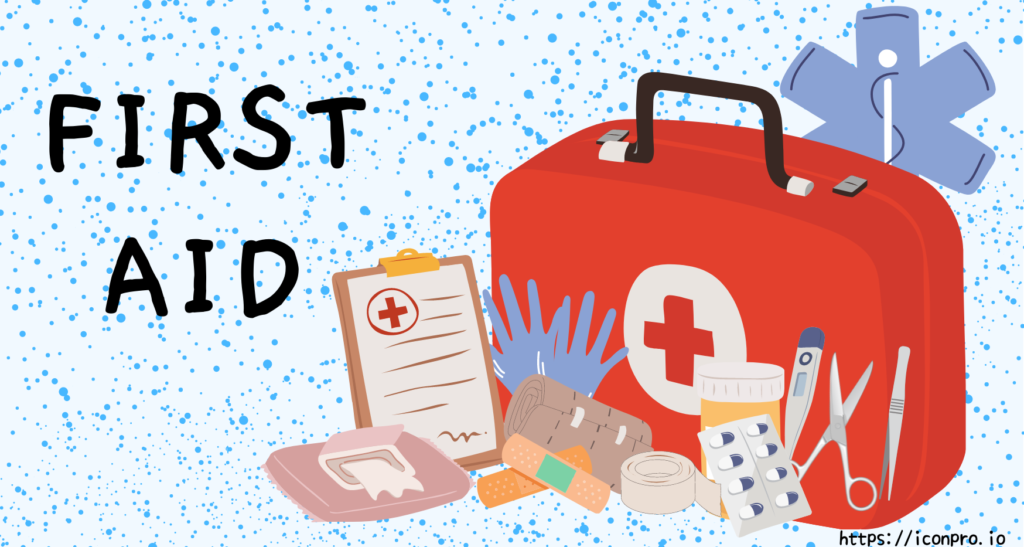 In the hospital setting, being able to have quick access to medical supplies in the event of an emergency is critical to every worker's safety. Medical signs and symbols are intended to draw attention so that assigned personnel can find first aid as soon as possible. When there is an accident, every second count. That is why it is critical to display visual indicators indicating where workers may obtain first aid. 

The Occupational Safety & Health Administration (OSHA), which is also part of the United States Department of Labor, has standard rules to safeguard employee safety and health in the United States by collaborating with businesses and employees to improve working conditions in their respective workplaces.
Icon creation can be challenging. You just need an icon maker that will suit all your needs. Do not overthink as everything is made easier with our offered features. Get started for FREE.