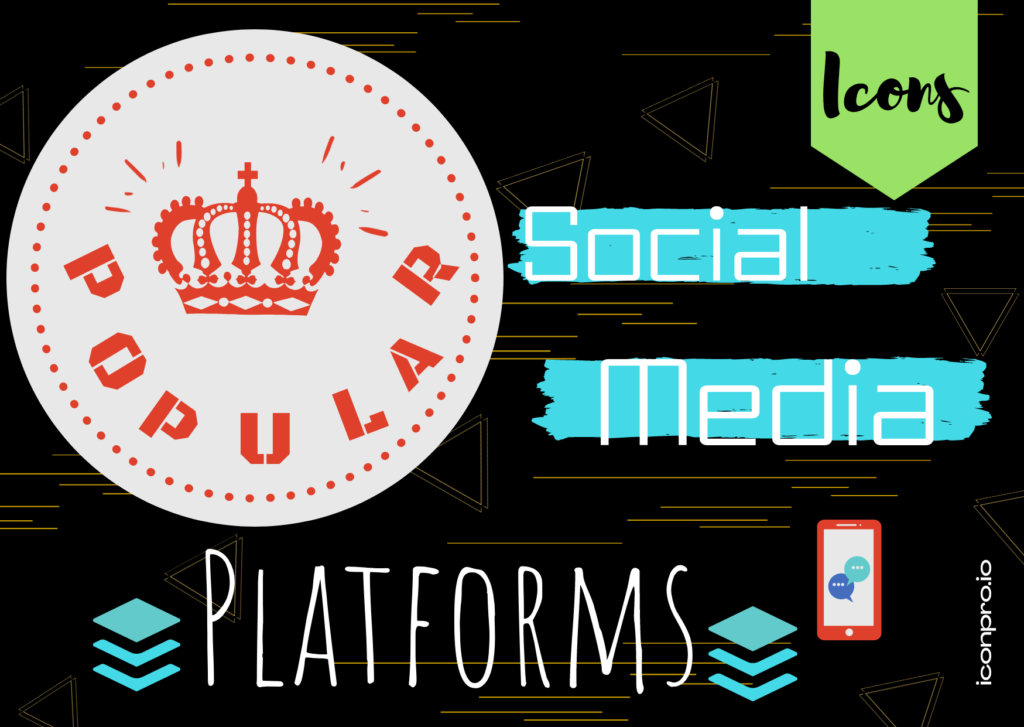 An icon is an abstract or a figurative illustration of the products or services offered by the company. It can be used to visually identify a brand, website, and mobile app.

On the mobile app, some social media websites are becoming popular and attracting millions of users worldwide. The following icons are instantly identifiable and assure that when people look at it, it doesn't need to reference something else because they are already famous and powerful images. Let's take a look and discuss their different functions and features.

Primarily, it is a mobile-only purpose. There is a website user interface, but it has limited functions as you can only view your feed and update your profile. However, you cannot post any content. The account setup process allows you to create a Personal or Business Account.

It is one of the most popular search engines and powerful tools for businesses in the world today. It is a video-based platform that shares information with people. It reaches billions of monthly users and has become an incredible place where people go not only for entertainment but to learn new things.

It is considered the largest social media site in the world. It allows you to create a personal or business account. It has a massive audience that is perfect for any business.

Businesses, politicians, journalists, celebrities, influencers, or ordinary users use this platform to share stories, bible verses, news articles, inspirational quotes, or humorous lines every day. The "#" and "@" symbols are used to easily engage with followers or reach the target audience. It has its marketing strategy that needs to post tweets multiple times every day.

It is a video-sharing app. Trending and powerful in the year 2020 and continues to create a noise in the social media community. It attracts users in so many ways and one factor is that it's convenient to use. It's far easier to edit and upload content in TikTok compared to other social media apps.

It is a social media platform designed to enable saving images and discovery of information in the form of pinboards. You will see beautifully captured images of pets, like cats and dogs, products, projects, home designs, and many more.

We know what these social media platforms accomplished and still making a big impact on people and businesses. Building your brand, websites, mobile app, or any business, all starts with an icon image. You can make a difference too by creating your icon. You may want to read Tips on Making a Powerful Icon to have a better idea. 
Icon image must be simple, unique, and relevant to catch users' attention. Many Graphic Designers, Web Developers, Small Business Owners, Mobile App Developers, and many professionals use icon makers like ICONPRO to create amazing and powerful icons. There is no learning curve and you can make icons in minutes. Its features will give you various options and get the best image results that are visually pleased to users. SIGN-UP now and start making icons that have the potential to be iconic in the future.