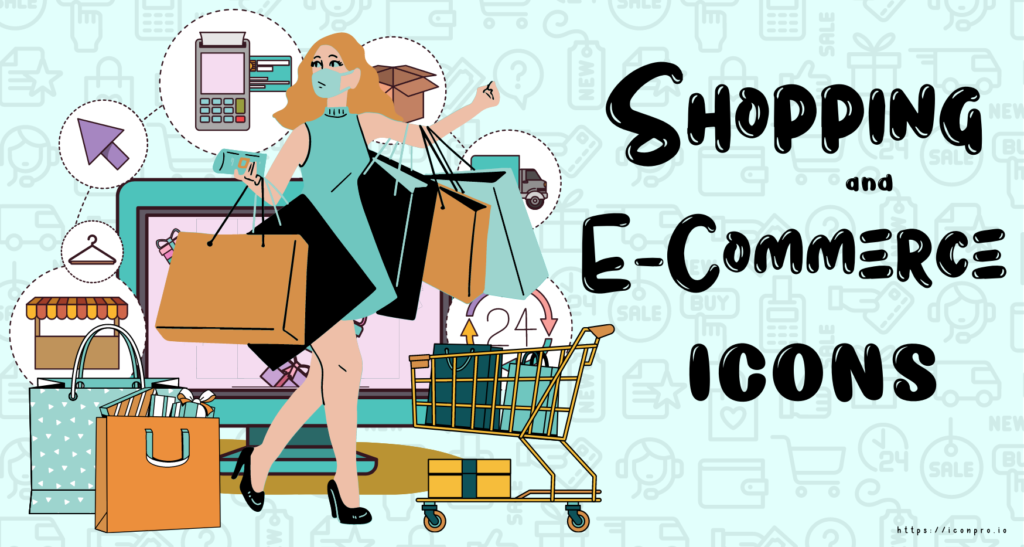 Icons are arguably the most important visual element in any website design. They help users navigate your site, create imaginative connections and drive engagement. There are countless icon categories, but two of the most popular are shopping icons and e-commerce icons.
Shopping icons are images that represent e-commerce, such as shopping carts, or currency.
E-commerce icons, on the other hand, are images that represent buying, selling, or exchanging goods and services.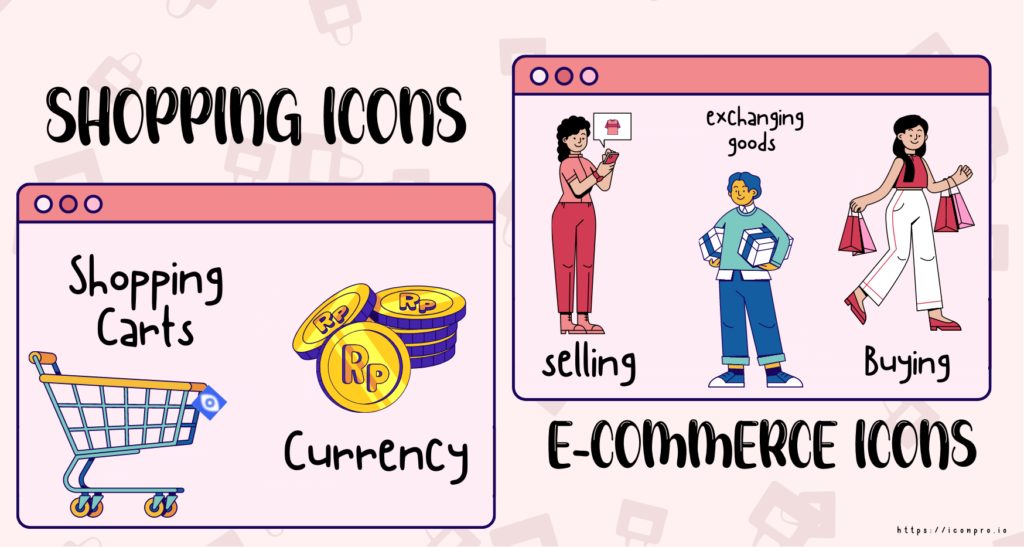 It's easy to assume that e-commerce icons are only important in online stores, but that's not the case. E-commerce icons are equally important in traditional offline stores. They are perfect for websites selling physical goods. E-commerce icons:
Help drive conversions,
Help users understand your site and
Create a positive impression of your brand.
E-commerce icons are used extensively on eCommerce websites, but they aren't the only type of icons used there. Icons are also used in sidebars and footers, product pages, and product listings.
Before you start, it's important to define the purpose of your icon. Will it be used to announce a new product or service? To show customers how your site works? To tell them how to interact with your offer? If you're selling a product, for example, an icon can convey buying behavior, such as how users will experience their purchase.
Branded icons are a fast, affordable way to represent your company in the digital world. Using icons consistently throughout your branding and marketing material builds brand recognition, increases usability, and enhances user engagement.
If you're in the eCommerce business, you know that making your visitors happy is a top priority. You want them to find the products they want, quickly. And you want them to make purchases, of course. But are your shoppers able to find what they need? Are you offering them the tools and information they need to make informed purchasing decisions?
Icons are pictures that represent actions or events. They convey meaning in a short amount of time and have the ability to attract customers. Using icons on your website, emails and apps can increase the number of visitors, improve conversion rates and shorten the learning curve for users. Icons communicate quickly, so it's essential to understand your audience and the message you want to convey.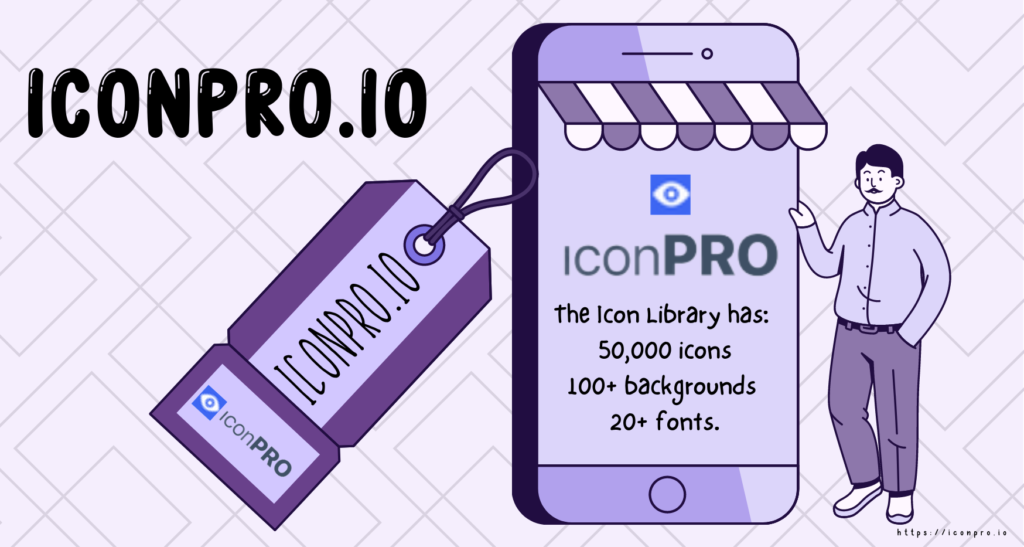 There are several ways to design an icon. An icon maker can help. By providing icons for your website, you make it more user-friendly and appealing to the eye. The icon library has 50,000 icons, 100+ backgrounds, and 20+ fonts. Many of the icons will suit your business needs and purpose – from Pilates to Zoology. Icons are something that anyone can do themselves or get someone to do. It's just a matter of finding someone and doing it. While some people enjoy the process of coming up with their ideas, others would rather just pay someone to do it for them. If you love the idea of creating your icon, using iconpro.io will save you time, energy, and money, regardless if you are not an expert in graphic designing, as easy as pie. There are tips on making a powerful icon that will help you to create professional-looking icons in minutes. While there are plenty of free icon makers, it's not worth using one when you can find a quality one at a significant discount. There are dozens of online icon makers out there, but go with the reliable and trusted one. GET STARTED FOR FREE.