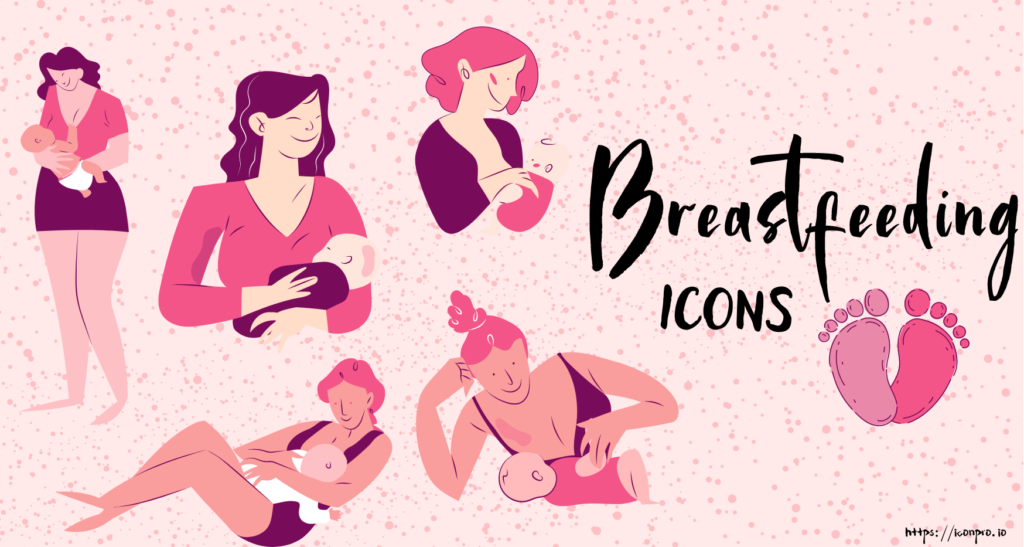 The international breastfeeding symbol is a symbol that represents a woman breastfeeding a baby. It was designed by Matt Daigle, a graphic artist, who is very passionate about making a logo design. He participated in a contest hosted by Mothering magazine and it was November 2006 out of a total of more than 500 entries and 12 semi-finalists. Daigle became the winner. The final image was chosen based on public voting, votes from major breastfeeding groups, and design and reproduction guidelines. Daigle, who claims the symbol was inspired by his wife and kid, released the copyright to the symbol to the public domain. 
There are breastfeeding laws you will find in other countries and you will find it amazing how much they support every breastfeeding mother. Icons we see at work, malls, airports, planes, train stations, and other public places so every mother will have a comfortable place to have precious time to breastfeed their babies. You can find icons on some websites like Pinterest with infographics or you can even buy stuff at Etsy for personal or business use. The goal is to educate people, understand, and raise awareness on the importance of breastfeeding for both mom and baby. You can take a look at CDC Breastfeeding Report Card United States, 2020 for further details. Even though the rate is not that high compared to other countries, the government is hoping it will increase more in the coming years as long as public health is concerned.
So, what are some of those signs and images that we see in public places? 
Lactation room/ Breastfeeding room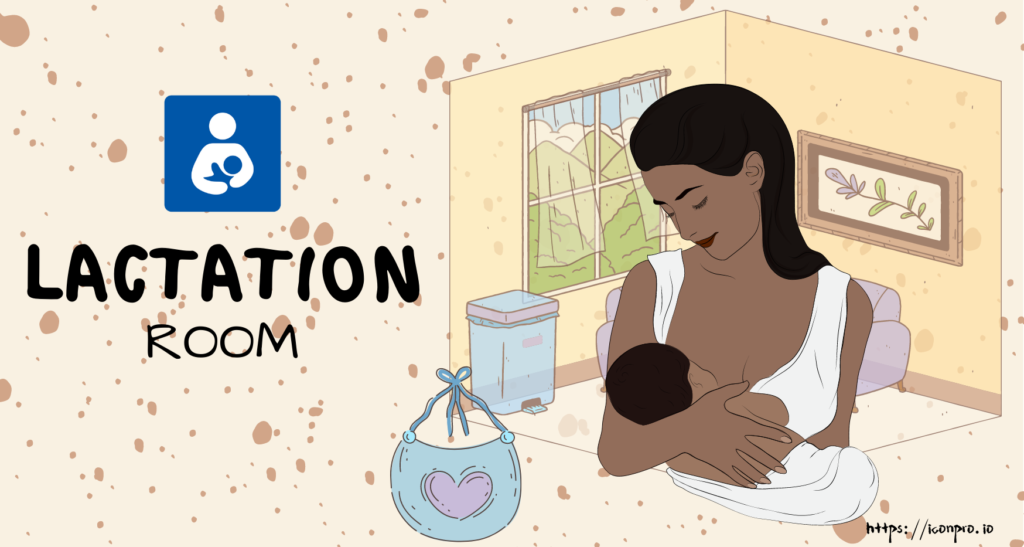 The lactation areas requirements are the following:
Must be accessible to the public.
Must be a secured place for both mother and the baby.
Be hidden from public view and free from invasion.
The door can be locked for privacy.
Must have a seat, a table or other flat surface, and an electrical outlet.
Individuals with impairments, especially those who use wheelchairs, should be able to access and use them.
You should not be in a restroom for proper health sanitation.
It is important to know your rights as a nursing mom in public and at work. There are breastfeeding laws by state and can be found on the NCSL website.
Breastfeeding Awareness Campaign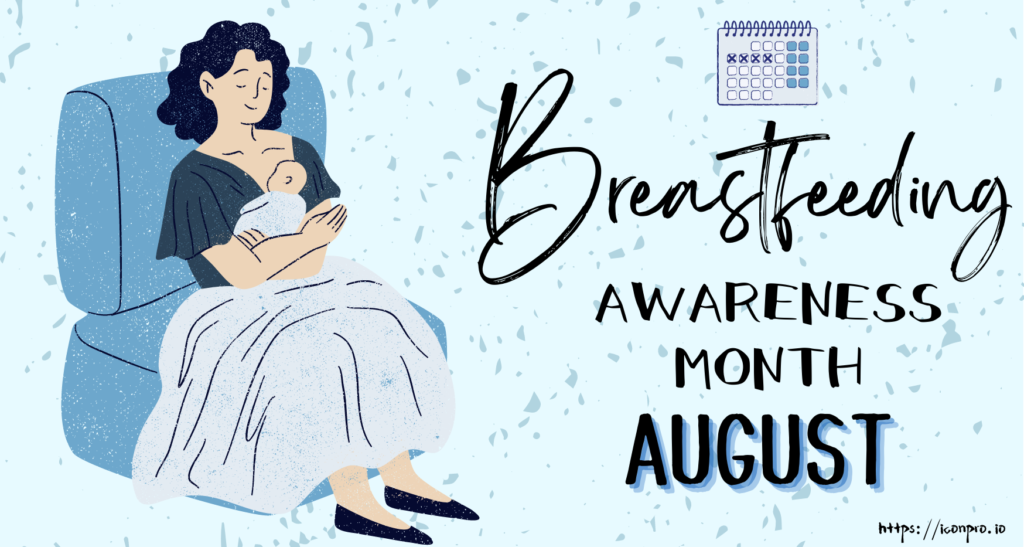 This is a combination of "information and graphics" designed to convey details in a simple, quick, clear, and systemic way. You can find these in the private clinic of your OB-GYN and Pediatrician, even in the hospital. Also in health centers to disseminate information to those mothers that are living in rural areas. Examples are breastfeeding positions, benefits of breastfeeding to mothers and infants, National Breastfeeding Awareness Month (which happens every month of August ), and so on.
You can create an icon more on this category using an icon maker instead of looking at Google images which are subject to copyrights. Knowing the importance and tips in making powerful icons will help you create more graphic designs that you can use for your business or brand.