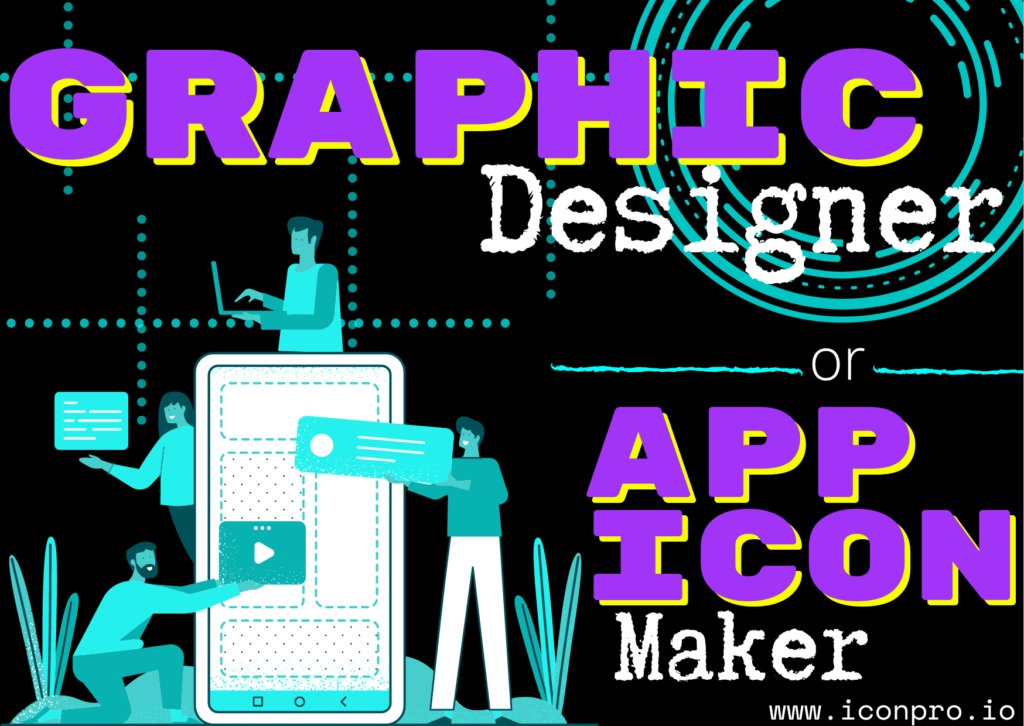 Icons are amazing and you can see them everywhere. On computers, icons have been the way we view files and folders. On mobile phones, everything you click – apps, album folders on the gallery, setting, and many more – is an icon. On creating an image like Photoshop or GIMP, you can design anything by navigating its features and icons will guide you to create beautiful pictures or logos.
Learning and understanding the importance of an icon and what makes an icon great will inspire you to create a powerful icon of yours that you can use on your business, brand, website, or even mobile apps. There is a great chance that your icon will be popular on social media platforms, in the e-commerce industry, or on the platforms Apple Store and Google Play Store knowing that your icon serves a purpose and not just creating an image without purpose.

Hiring a graphic designer is a good option if you are not into designing images or graphics. It can be costly especially hiring Mobile App Developers. But if you think hiring one is the best way to captivate your target audience and will look amazing and stand out in the app store, being a risk-taker is directly connected to opportunity. You just have to be optimistic if you want a competitive advantage.
Here are some tips to consider when hiring a graphic designer:
Check the designer's portfolio. Make sure you hire a designer that specializes in logo or app icon design and checking their sample works will guide you on choosing a skilled, experienced, and knowledgeable designer.
Read feedback and recommendations. Check the designer's previous clients if their expectations are met and happy with the work results. If you see good and encouraging words then most likely you will be delighted too with your app or logo icon design.
Make sure you get what you pay for and invest wisely as your icon is important to your business, brand, or mobile app designs. Make them create a few designs according to your ideas and instructions and if you think they didn't meet any of your expectations to describe your app, you STOP and don't negotiate.
Did you know that Graphic Designers, Web Developers, Small Business Owners, Mobile App Developers, and many professionals use icon maker ICONPRO confidently to create awesome and powerful icons? Yes, you do not need to spend a lot of money just to have an eye-catching icon. Even YOU can do it! You can SIGN-UP today and enjoy the features if you want to fulfill all your graphic needs. 
You can make an icon 10x faster than Photoshop or any other graphics editor
You can quickly build icon sets so you have more designs to choose from to match your brand colors, shapes, and sizes
There are no learning curves here, it is fast and easy to navigate and you can create an icon in minutes to match your specific needs. You need to get it right to guide your users effortlessly.